Registration Rates
Click on table to enlarge **PLEASE NOTE: Early Bird Deadline has been EXTENDED to September 30, 2016**
Click Fee Table below to enlarge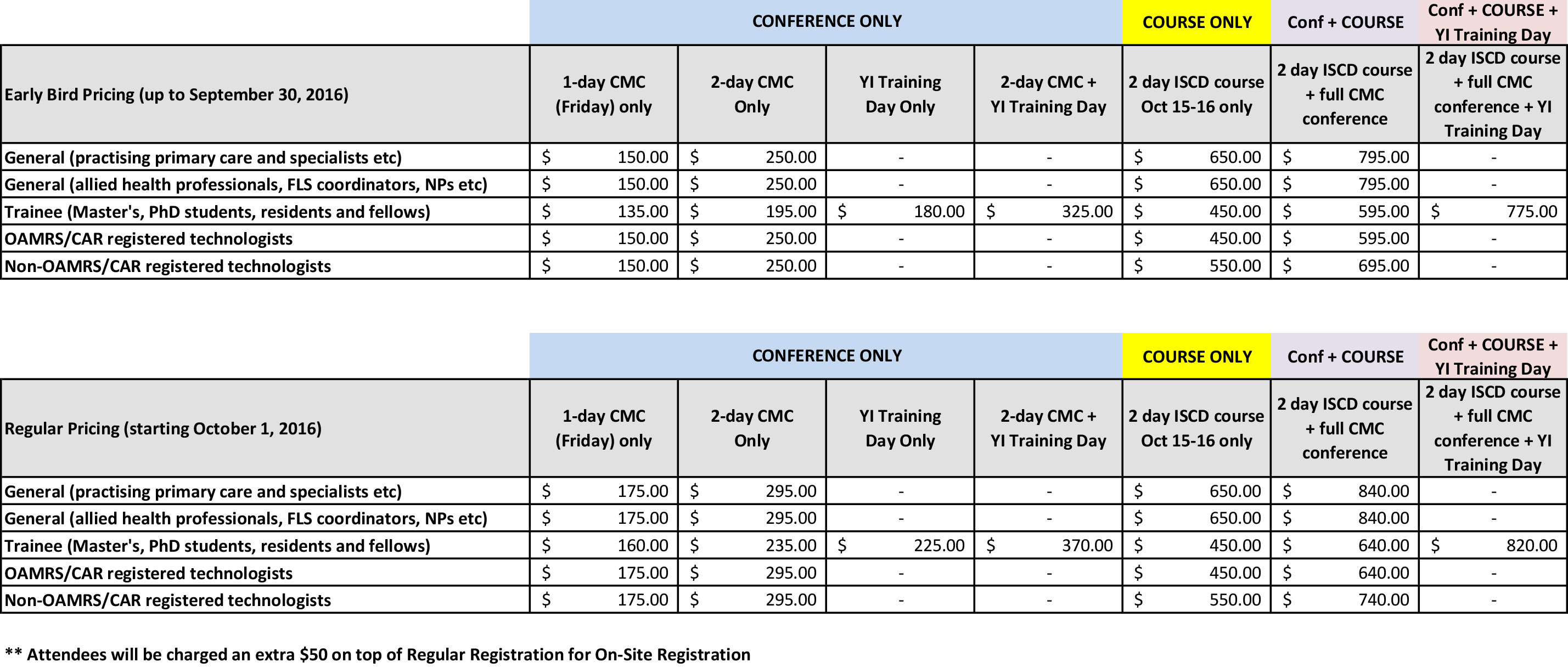 Payment Details
Credit – Visa or MasterCard accepted. To pay by credit card, select Electronic Payment on the payment portion of the registration process, and provide all requested details.
Transfer of Funds – This option is available for UHN employees only. Please click here for a copy of the TOF form and instructions.
Cheque – Payable to the University Health Network.
Send cheques and Transfer of Funds forms to:
Conference Services
University Health Network
550 University Avenue, Room 3-213
Toronto, Ontario M5G 2A2
Email: conferences@uhn.ca
Phone: 416 597-3422 ext. 3448
Following completion of the registration and payment process, an email with PDF receipt will be sent to the email address provided in your registration details.
Cancellation Policy
A full refund, minus a $75.00 administration fee, will be issued for cancellations received via email on or before September 30, 2016. No refunds will be issued after this date. Refunds will not be granted to attendees who do not attend the conference.
If you would like more information about registration guidelines and prices, please contact the University Health Network's Conference Services Department at 416-597-3422 x3448 or via email at conferences@uhn.ca.