OAMRS-ISCD-IOF Bone Densitometry Course Information
For a PDF version of this information and more, click here.
The Ontario Association of Medical Radiation Sciences (OAMRS) in partnership with the International Society for Clinical Densitometry (ISCD) is pleased to present this day-and-a-half course at the 2016 Canadian Musculoskeletal Conference (CMC).
This joint OAMRS-ISCD course is designed for experienced physicians and technologists who have worked or are working in the field. It offers an advanced curriculum of lectures and cases followed by an exam.
This course will enable the physician to:
Explain the value of bone densitometry for diagnosis of osteoporosis, fracture risk estimation and monitoring; Describe principles for interpreting central DXA scans; Explain fracture risk assessment combining BMD with clinical risk factors (WHO fracture risk model; Evaluate non-central DXA technologies for predicting fracture risk; Recognize errors in DXA reporting.
This course will enable the technologist to:
Design and implement quality control and assurance practices; Understand the importance of precision assessments and how to conduct in a facility; Identify lumbar spine, proximal femur and forearm anatomy and recognize abnormal or unusual anatomy and correct patient positioning for scan acquisition and analysis; Recognize vertebral fracture significance in osteoporosis and techniques for acquiring VFA scans; Critically evaluate DXA scans and identify acquisition and analysis errors as methods to resolve errors; Recognize how technical errors impact clinical interpretation and patient care.
Accreditation
Participants who complete the technologist course will receive a joint certificate of completion from the OAMRS indicating 12.75 education hours and the equivalent ASRT approved Category A credits. Education hours can be used to satisfy continuing professional development requirements to meet regulatory body requirements and for maintenance of ISCD certification.
Course Exam
IMPORTANT UPDATE: The course exam will not be held following the course due to insufficient numbers.
Options for course exam:
1) Take the exam at your convenience at one of the Prometrics testing sites close to you: https://www.prometric.com/en-us/clients/iscd/Pages/landing.aspx
2) Let us know that you are still interested in taking the exam should it be offered at a later date. We will let you know the next time the exam will be offered onsite in Ontario.
*all course exam fees are payable to ISCD and are NOT included in the registration fee
**all course exam fees are in USD
| | | |
| --- | --- | --- |
| | Physicians | Technologists |
| Member of ISCD | $300.00 | $275.00 |
| Non-Member | $625.00 | $425.00 |
To view the course agenda, please click here.
Course Instructors
Dr. Angela Cheung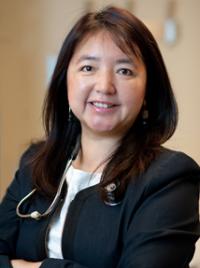 Dr. Angela Cheung is the Founding Director of University Health Network Osteoporosis Program, the Founding Director of Centre of Excellence in Skeletal Health Assessment (CESHA), a Senior Scientist at Toronto General Research Institute, and Professor of Medicine at the University of Toronto. She is currently holding a Tier 1 Canada Research Chair in Musculoskeletal and Postmenopausal Health. She is the past chair for Osteoporosis Canada Scientific Advisory Council, and an elected member of the International Osteoporosis Foundation Council of Scientific Advisors. She obtained her M.D. degree from Johns Hopkins University School of Medicine in 1988, and her Ph.D. degree from Harvard University in 1997. She has been in clinical practice for more than 25 years, and specializes in osteoporosis and postmenopausal health. She has received many honors and awards throughout her medical career for her excellence in clinical work, research and education, including the CIHR mid-career and senior scientist awards, the Canadian Society of Internal Medicine Dr. David Sackett Senior Investigator Award, the Osteoporosis Canada Lindy Fraser Memorial Award, the Ontario Premier's Research Excellence Award, Ontario Ministry of Health and Long Term Care Health Services Research Scientist Award, University of Toronto Eudenie Stuart Award for best mentorship, and UHN Department of Medicine Award for Excellence in Clinical Teaching. She has been a member of the International Society of Clinical Densitometry (ISCD) since 1998 and has served on the Publication Committee. She is the current chair of the Canadian ISCD Panel.
Anita Colquhoun
Anita Colquhoun is the charge technologist in the Centre for Osteoporosis & Bone Health at the Women's College Hospital in Toronto. Anita is a Nuclear Medical Technologist specialized in Bone Mineral Density (BMD). She has been working in the field of BMD since the early 1990s. Anita is an active member ISCD Technologist Faculty since 2000. She has served 2 terms on the Governing Board of the ISCD and is currently serving her third term as the Executive Secretary to the Board. Anita Chaired the Annual Meeting Committee for the past 4 years and serves on several other committees within the ISCD. She has participated in a variety of research studies and has co-authored abstracts and papers. Anita has also co-written an on-line beginner BMD course as well as developed a competency profile and best practise in BMD for the Ontario Association of Medical Radiation Sciences.
Dr. Aliya Khan
Dr. Aliya Khan is a Professor of Clinical Medicine, Divisions of Endocrinology and Metabolism and Geriatrics at McMaster University and Director of the Calcium Disorders Clinic at McMaster University. She graduated from the University of Ottawa Medical School with Honors and completed postgraduate training at the University of Toronto. She has published over 150 scientific papers on osteoporosis and parathyroid disease as well as numerous book chapters and is the Editor of the Handbook of Parathyroid Diseases. Dr. Khan has been recognized by national and international awards including the International Clinician Instructor of the Year 2011 award by the International Society of Clinical Densitometry .The Queen's Diamond Jubilee Medal for 2012 for excellence in clinical care, research and teaching as well as the International Hypoparathyroidism Award for 2014.
Diane Krueger
Diane Krueger received her Bachelor of Science degree at the University of Wisconsin-Madison. She is an ISCD-certified clinical densitometrist and a certified clinical research coordinator through the Association of Clinical Research Professionals. She has been program manager of the University of Wisconsin Osteoporosis Clinical Research Program since its inception in 1993. Ms. Krueger has extensive clinical research experience in osteoporosis and bone densitometry, having coordinated multiple industry and investigator-initiated studies. In collaboration with the UW Osteoporosis Program, she has published over 50 manuscripts and authored or presented over 100 abstracts. Her service with ISCD has included chairing the Technologist Bone Densitometry Update and Annual Meeting Committees, participating on the Education Council, serving on the Executive Committee and Board as member and officer (Secretary and four Presidential seats). She has been Technologist Bone Densitometry Course faculty since 2006.
Dr. William Leslie
Dr. William Leslie is Professor of Medicine and Radiology at the University of Manitoba with over 350 peer-reviewed publications. His research interests are in fracture risk assessment and osteoporosis testing. He is Past President of the International Society for Clinical Densitometry, Past Chair of the Osteoporosis Canada Scientific Advisory Council, co-led the "2010 Clinical Practice Guidelines in Osteoporosis", and Director of the Manitoba Bone Density Program.