Geoff Fernie, PhD, PEng, FCAHS
Keith Tansey, MD, PhD (Neurorehabilitation)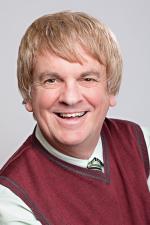 Geoff Fernie, PhD, PEng, FCAHS
Institute Director, Research, Toronto Rehabilitation Institute-UHN
Professor, University of Toronto
---
Dr Geoff Fernie has a primary appointment at the University of Toronto as Professor in the Department of Surgery with cross appointments that include the Institute of Biomaterials and Biomedical Engineering, Departments of Mechanical and Industrial Engineering, Physical Therapy, and Occupational Science and Occupational Therapy. He is a professional engineer and Institute Director for research at the Toronto Rehabilitation Institute-UHN.
Dr Fernie is recognized as a world leader in the application of engineering to create solutions for problems commonly encountered by people with disabilities. He is the principal investigator on a major infrastructure award from CFI which funded the most advanced design, prototyping and testing facilities for rehabilitation technology and assistive devices in the world. He is focused on the development of technology to help people continue to live in their own homes. He has 6 commercialized products and 4 currently in clinical trials. He has helped launch 4 successful companies. He has published over 120 peer reviewed journal papers and book chapters and has 17 awarded patents and an additional 11 filings.
Dr Fernie's achievements have been recognized by the Jonas Salk Award, MEDEC Award, the Mickey Milner Award, by admission to the Terry Fox Hall of Fame and the Canadian Academy of Health Sciences.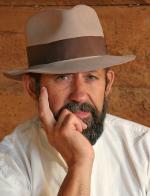 Carl Hiebert, Hon LLB
Motivational Speaker, Gift of Wings
---
Canadian aviation history was made in 1986 when Carl Hiebert of Waterloo, Ontario, piloted an open-cockpit, ultralight aircraft, 5000 miles across Canada.
The flight holds further fascination for Carl is a paraplegic and is basically confined to a wheelchair. His flight attracted national media attention and ended at Expo 86 in Vancouver. He refused to let his wheelchair rob him of a productive and meaningful life.
More than just a flight, Carl's venture is a journey of inspiration. It is a story of reaching past imagined limitations to achieve the seeming impossible.
Since his flight, Carl has become a motivational speaker, and has shared his uplifting story with hundreds of audiences across Canada, the United States and England. He has been presented with numerous aviation and personal recognition awards, including the prestigious Vanier Award given to honour outstanding Canadians and an Honourary Doctorate from Wilfred Laurier University.
Based on his cross-Canada flight, Carls first book, "Gift Of Wings," became an instant best-seller and has raised over $300,000 as a fund-raiser for Rotary Clubs. Carl has gone to publish five more books since then - all best sellers. Sales of his books and his photographs have raised over $2 million for various charities.
Carl now captivates his audiences with his motivational presentation and breathtaking images that challenges audiences to explore risk taking and perspective in their lives.
Let's listen to a man who simultaneously entertains and inspires by example.
Brian K. Kwon, MD, PhD, FRCSC
Canada Research Chair in Spinal Cord Injury
Department of Orthopaedics, University of British Columbia
Research Scientist, International Collaboration on Repair Discoveries (ICORD)
---
Dr. Kwon is an Associate Professor in the Department of Orthopaedics at the University of British Columbia (UBC). He is also a Research Scientist at the International Collaboration on Repair Discoveries (ICORD) and the Associate Scientific Director of the Rick Hansen Institute. As a surgeon-scientist, he is particularly interested in the bi-directional process of translational research for spinal cord injury – both "bench to bedside" and "bedside back to bench". He has worked extensively on establishing biomarkers of human SCI to facilitate human trials and on the development of preclinical animal models that can serve as testing grounds for novel therapeutic strategies. He has also led initiatives to establish a framework for how promising therapies for SCI should be evaluated in the laboratory setting prior to translation into human patients.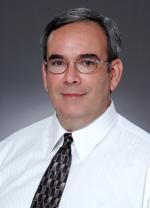 Mark S. Nash, PhD, FACSM
Professor, Departments of Neurological Surgery and Rehabilitation Medicine
Miller School of Medicine, University of Miami
---
Mark S. Nash, PhD, FACSM is tenured Professor of Neurological Surgery and Rehabilitation Medicine at the University of Miami Miller School of Medicine, Director of Research in Rehabilitation Medicine, and Principal Investigator (Applied Physiology Research) for The Miami Project. He is a Fellow of the American College of Sports Medicine. Dr. Nash has published more than 100 manuscripts, scholarly monographs and chapters on disability-related topics. He is currently Chair of the Carbohydrates & Lipids Clinical Guideline Panel for the PVA Consortium on Spinal Cord Medicine, and served as PI for the landmark NIDRR multicenter trial examining dyslipidemia accompanying tetraplegia. He is currently Principle Investigator (PI) for two NIDRR-sponsored grants examining causes and interventions for cardiometabolic disease after Spinal Cord Injury (SCI), Co-Director of the NIDRR Model SCI Center, and PI for a U.S. Department of Defense Multi-Center Trial on weight loss after SCI. Dr. Nash was recently honored by American Spinal Injury Association (ASIA) with the David Apple Award.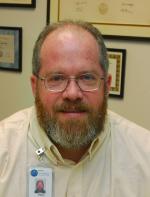 Keith Tansey, MD, PhD (Neurorehabilitation)
Director of Spinal Cord Injury Research and Restorative Neurology, Shepherd Center
Departments of Neurology and Physiology, Emory University School of Medicine
Spinal Cord Injury Clinic, Atlanta Veterans Administration Medical Center
---
Keith Tansey completed his BSc and MSc in biology and biomechanics at Stanford University and then his MD and PhD in neuroscience at the University of Texas (UT) Southwestern Medical Center. He completed his residency in neurology at Washington University in St. Louis and then fellowships in spinal cord injury research and neurorehabilitation at the University of California Los Angeles. He returned to UT Southwestern and directed the spinal cord injury program there before moving to the Shepherd Center. Dr. Tansey is board certified in neurology and spinal cord injury medicine. He served as a fellow for the Christopher Reeve Paralysis Foundation and now serves on the boards of the American Spinal Injury Association, the American Society for Neurorehabilitation, and the International Society for Restorative Neurology. Dr. Tansey is interested in neural plasticity that leads to functional recovery after spinal cord injury and how that process can be augmented.
Jaynie Yang, PT, PhD
Professor, Department of Physical Therapy, Centre for Neuroscience, University of Alberta
---
Dr. Yang has undergraduate training in physical therapy from Queen's University, graduate training from the University of Waterloo - specializing in the biomechanics of human walking, and post-doctoral training from the University of Alberta - specializing in the neuroscience of human walking. She is best known for her work with young children, in which she showed that children have a very sophisticated control of stepping movements well before they walk independently. Her current work in children addresses the limitations of the young nervous system in other forms of locomotion such as crawling, and the development of the ability to learn new motor tasks in walking. Her translational research focuses on the neural mechanisms underlying training-induced changes in walking after injuries to the nervous system, such as spinal cord injury and perinatal stroke, in order to improve physical therapy interventions for optimizing walking.