Speakers
Professor Diane Lougheed, Queen's University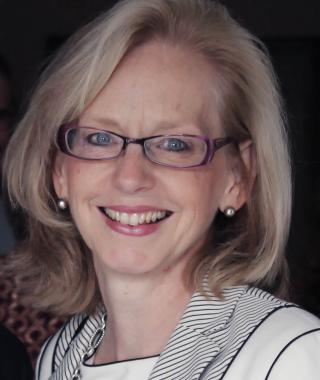 Dr. Diane Lougheed is a Professor of Medicine in the Division of Respirology. She is cross-appointed to the Department of Biomedical and Molecular Sciences (Physiology) and the Department of Public Health Sciences (Epidemiology). Additionally, she is an Adjunct Scientist at the Institute for Clinical Evaluative Sciences (ICES@Queen's). She obtained her medical degree from McMasterUniversity, where she also completed Internal Medicine residency. She came to Queen's in 1990 for respirology fellowship training and joined the faculty in 1993. She also holds a Master's Degree in Epidemiology from Queen's University.
Dr. Lougheed is a clinician scientist whose primary clinical interests are asthma and cystic fibrosis in adults. She established an inter-disciplinary tertiary care Asthma Program locally, including an Asthma Education Centre, of which she is the Medical Director and the Asthma Research Unit at Kingston General Hospital. She is also the Director of the Adult Cystic Fibrosis Clinic at Hotel Dieu Hospital.
Dr. Lougheed has authored over 50 peer-reviewed publications and 2 book chapters. Her research interests include asthma symptom perception, mechanisms of cough in asthma, work-related asthma, asthma health services and outcomes research, and guidelines implementation. She has received funding from CIHR, AllerGen NCE, the Ontario Thoracic Society and two Academic Health Sciences Centre AFP Innovation Fund grants. She has had a major role in many aspects of the provincial asthma strategy, including leading the development, evaluation, and implementation of a standardized care map for management of adults with acute asthma in emergency departments.
She has held numerous administrative positions, including Chair of the Canadian Thoracic Society (CTS) Asthma Clinical Assembly responsible for developing national asthma clinical practice guidelines. She is currently on the CTS Executive. In April 2017, Dr. Lougheed expanded her role within the Department of medicine as she was appointed Chair for the Division of Respirology at Queen's University.
Associate Professor Matthew Stanbrook, University of Toronto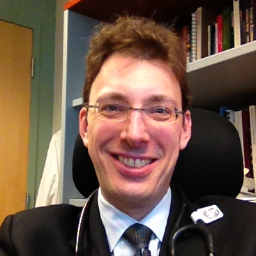 Dr. Stanbrook completed medical school, as well as residency training in Internal Medicine and Respirology, at the University of Toronto. He then moved to Boston, where he was the first person to hold the position of Editorial Fellow at The New England Journal of Medicine. He subsequently returned to Toronto to complete his PhD in Clinical Epidemiology and was appointed to the University of Toronto Faculty of Medicine in 2005.
Dr. Stanbrook is currently appointed as an Associate Professor in the Department of Medicine with cross-appointment to the Institute of Health Policy, Management and Evaluation at the University of Toronto. He is a staff Respirologist at the Asthma & Airway Centre of the University Health Network and an Affiliate Scientist at the Institute for Clinical Evaluative Sciences in Ontario. In addition, he has served as Deputy Editor of the Canadian Medical Association Journal since 2007 and as an Associate Editor for ACP Journal Club since 2006. His major academic interests include COPD and asthma, e-cigarettes, and medical journalism.