Dealing with Difficult People: Clients, Judges & Opposing Counsel with Delee Fromm
LEARNING OPTIONS:

Live webinar with chat*
includes 30 day replay
9:00 am – 10:30 am (Pacific)
10:00 am – 11:30 am (Mountain)
11:00 am – 12:30 pm (Central)
12:00 pm – 1:30 pm (Eastern)
1:00 pm – 2:30 pm (Atlantic)
*This program features real-time audio of the presenter with synchronized presentation slides, and a chat feature that allows for live Q & A. SK attendees please verify whether you align with Central (MB) or Mountain (AB) time based on season and location.
Registration Fee
Save $25
Register on or before October 27, 2017
$135.00 + HST
Register after October 27, 2017
$160.00 + HST
CPD CREDIT HOURS:




ON: This program contains 1.5 Professionalism hours.

BC: This program has been approved for 1.5 CPD hours of professional responsibility and ethics, client care & relations, and/or practice management.

SK: This program has been approved for 1.5 CPD hours, all of which qualifies as ethics.

NB: This program has been approved for 1.5 CPD hours.

Lawyers in all other mandatory CPD jurisdictions may count their actual attendance at the program towards their CPD requirement/plan.

Seminar Partners is an Accredited Provider of Professionalism content by the Law Society of Upper Canada, and a pre-approved CPD Provider of the Law Society of British Columbia.
Technical Information:
Live webinars allow you to hear faculty and see their presentation slides, and ask questions by chat. There is no video feed of the presenter(s). You will need a current web browser (Chrome 11, Safari 5 and up, Internet Explorer 8 and up), a wired (better than wireless) connection to the Internet of at least 2 Mbps, and Adobe Flash Player 12 or higher. You can test your internet speed/bandwidth here. You can find out whether you have Adobe Flash Player installed here. You can download the player directly here. If you miss the live program, you can access the archive, at your convenience, for 30 days.

Satisfaction Guarantee:At Seminar Partners, we guarantee the quality of our programs. In fact, 98% of our participants say they would recommend the program they have taken to their colleagues. If, after having attended a program in its entirety, you are not satisfied that the program has enhanced your understanding of the subject, and you notify us of this in writing before leaving the venue, we will give you a credit toward another program of comparable price.
Who Should Attend
This seminar will provide busy lawyers insights into how and why some people are difficult, and offer practical strategies to quickly and easily resolve issues before they escalate.
About the Program
Lawyers are challenged by difficult behaviours daily - irrational clients, impatient judges, impossible adversaries... the list goes on. Technology only makes the problem worse, deepening and extending conflict. All of this can come at a steep price - wasted time, reduced productivity, stifled creativity, and lower moral. It can also cause us to make mistakes. Understanding what drives difficult people and how to react in a way that maintains the relationship, and enhances your reputation, is an essential skill for today's practitioner. Attend this new, 90 minute webinar with lawyer, psychologist and coach Delee Fromm, and master proven strategies for getting the results you want with difficult people, with far less stress. You will learn five psychological approaches to conflict, with day- to-day examples; common personal triggers; types of challenging personalities and practical ways to deal with each type; and, ready-to-use phrases and responses for handling conflict, including special contexts like email and phone communications. Don't miss this opportunity to improve your ability to diffuse difficult situations in the future.
Meet Your Presenter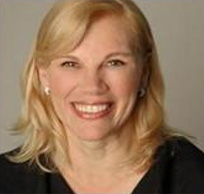 Delee Fromm, who is a lawyer, psychologist and author, has taught and coached for 30 years. As a former partner at a large Bay Street law firm she practised commercial real estate for 17 years. Prior to her career in law, she was a neuropsychologist in Alberta. In her third career as a consultant she provides skill training and career coaching services to international law firms, corporations, banks, and governments. She is a guest lecturer at the University of Western Ontario, Ryerson University, York University and the University of Toronto. She has contributed content for Lexis Practice Advisor Canada and CBA Practice Link, and written articles for The Lawyer's Weekly. She is the author of Advance Your Legal Career: Essential Skills for Success published by LexisNexis Canada. Her next book Understanding Gender at Work: How to Use, Lose and Expose Blind Spots for Career Success will be available in the fall.
Program Schedule (Eastern)
12:00 pm - 1:30 pm
Welcome and Introduction
The Five Conflict Approaches
Your Preferred Approach
Mind-mapping Responses
Personal Trigger Points
Verbal Style Under Stress
Types of Challenging Personalities
Phrases for Dealing with Difficult People
Program Evaluation
Reviews from past program attendees
"Offered lots of practical advice and had the sources and experience to back it up … Very good speaker and resource."
"Good concrete tools! Provided solutions and not just information."
"Very informative, new ideas, new process - well done!"
"Fascinating! I would highly recommend."
"Tools that I'll be able to incorporate very easily and quickly."
"Perfect combination of science, data, and personal experience… A superb presenter."