Powerful Witness Preparation with Dan Small
LEARNING OPTIONS:

Live webinar with chat*
includes 30 day replay
10:00 am – 1:00 pm (Pacific)
11:00 am – 2:00 pm (Mountain)
12:00 pm – 3:00 pm (Central)
1:00 pm – 4:00 pm (Eastern)
2:00 pm – 5:00 pm (Atlantic)
*This program features real-time audio of the presenter with synchronized presentation slides, and a chat feature that allows for live Q & A. SK attendees please verify whether you align with Central (MB) or Mountain (AB) time based on season and location.
Registration Fee
Save $40
Register on or before September 22, 2017
$350.00 + HST
Register after September 22, 2017
$390.00 + HST
CPD CREDIT HOURS:




ON: This program is approved for 3.0 CPD hours, including 0.5 Professionalism hours.

BC: This program is accredited for 3.0 CPD hours, with a min. 0.5 hours involving professional responsibility, ethics, client care & relations, and/or practice management.

SK: This program has been approved for 3.0 CPD hours, 0.5 hours of which qualifies as ethics.

NB: This program has been approved for 3.0 CPD hours.

Lawyers in all other mandatory CPD jurisdictions may count their actual attendance at the program towards their CPD requirement/plan.

Seminar Partners is an Accredited Provider of Professionalism content by the Law Society of Upper Canada, and a pre-approved CPD Provider of the Law Society of British Columbia.
Technical Information:
Live webinars allow you to hear faculty and see their presentation slides, and ask questions by chat. There is no video feed of the presenter(s). You will need a current web browser (Chrome 11, Safari 5 and up, Internet Explorer 8 and up), a wired (better than wireless) connection to the Internet of at least 2 Mbps, and Adobe Flash Player 12 or higher. You can test your internet speed/bandwidth here. You can find out whether you have Adobe Flash Player installed here. You can download the player directly here. If you miss the live program, you can access the archive, at your convenience, for 30 days.

Satisfaction Guarantee:At Seminar Partners, we guarantee the quality of our programs. In fact, 98% of our participants say they would recommend the program they have taken to their colleagues. If, after having attended a program in its entirety, you are not satisfied that the program has enhanced your understanding of the subject, and you notify us of this in writing before leaving the venue, we will give you a credit toward another program of comparable price.
Who Should Attend
This program is designed for all lawyers who want to improve their witness preparation skills.
About the Program
Your witnesses are not ready to testify until you make them ready! Ethical and effective witness preparation will not change the facts, but it can define the way those facts are delivered. This convenient, Information-packed program offers a systematic process to help make your witnesses comfortable and effective in the courtroom, ultimately turning them from possible liabilities into powerful assets. You'll learn how to teach your witnesses the key principles of testifying, how to level the playing field when you don't have the advantage, and how to give your clients, your witnesses and yourself the confidence you need for trial. Whether you've prepared hundreds of witnesses or are still feeling your way through the process, you can learn how to make any witness a better communicator. Small's objective is to rapidly increase your skill level, while minimizing the problems caused by inadequate or improper witness preparation. Don't miss this unique opportunity to improve your effectiveness as an advocate, and drastically reduce the stress of not knowing which way a witness might take you.
Meet Your Presenter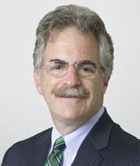 Dan Small's expansive career provides the unique basis for his excellence as a teacher and author. His impressive body of work includes lawyering for the U.S. Department of Justice, work as corporate general counsel for a national US healthcare management firm, and private practice with both small and large firms. Small is a partner at Holland & Knight LLP in their Boston and Miami offices. He represents witnesses, plaintiffs, and defendants in wide-ranging investigations and proceedings in both civil and criminal litigation (including fraud, regulation, insider trading, revenue recognition and more). He is a 1979 graduate of Harvard Law School and a cum laude graduate of Harvard College. A former Lecturer on Law at Harvard and a frequent media commentator, Dan is also author of Preparing Witnesses: A Practical Guide for Lawyers and Their Clients, (3rd Edition, ABA).
Program Schedule (Eastern)
1:00 - 2:30 - Introduction
The Challenge: Three Mistakes Witnesses Make; Seven Mistakes Lawyers Make
The Process: Preparation - Key Steps; Preparation Checklist; Key Goals
The Rules: Basic Principles; Framing the Message; The Ten Rules; Making an Impact
2:30 - 2:45 - Break
2:45 - 4:00
Ethical Challenges: Preparation Does Not Mean Coaching
Adapting to the Situation: Interview v. Testimony; Discovery v. Trial; Direct v. Cross
Special Witnesses
"Ask the Expert" Q & A Session
4:00 - Program Evaluation
Praise from past attendees
"Perhaps the best speaker I've ever heard."
"One of the most practical programs I've ever attended, sharp, to the point and immediately useful."
"So organized. Enjoyed his use of PowerPoint, anecdotes, video clips and the fact that he offered his tips in numbered lists and bullet points."
"Tremendous. I've been trying cases for 20 years and I learned a lot about witness prep which I will use in my next trial, next month."
"Well-planned, entertaining, and with a variety of examples."
"Very interesting seminar; the speakers were extremely good."
"This program is essential for anyone who has to interview or examine witnesses in any legal proceeding."
This program has been approved for 3.0 CPD hours, 0.5 hours of which qualifies as ethics.