What Litigators Should Know about Contract Drafting with Lenne' Espenschied
LEARNING OPTIONS:

Live webinar with chat*
includes 30 day replay
9:00 am – 10:30 am (Pacific)
10:00 am – 11:30 am (Mountain)
11:00 am – 12:30 pm (Central)
12:00 pm – 1:30 pm (Eastern)
1:00 pm – 2:30 pm (Atlantic)
*This program features real-time audio of the presenter with synchronized presentation slides, and a chat feature that allows for live Q & A. SK attendees please verify whether you align with Central (MB) or Mountain (AB) time based on season and location.
Registration Fee
Save $25
Register on or before August 18, 2017
$135.00 + HST
Register after August 18, 2017
$160.00 + HST
CPD CREDIT HOURS:



ON: This program is approved for 1.5 CPD hours.

BC: This program has been approved for 1.5 CPD hours.

SK: This program has been approved for 1.5 CPD hours.

NB: This program has been approved for 1.5 CPD hours.

Lawyers in all other mandatory CPD jurisdictions may count their actual attendance at the program towards their CPD requirement/plan.

Seminar Partners is an Accredited Provider of Professionalism content by the Law Society of Upper Canada, and a pre-approved CPD Provider of the Law Society of British Columbia.
Technical Information:
Live webinars allow you to hear faculty and see their presentation slides, and ask questions by chat. There is no video feed of the presenter(s). You will need a current web browser (Chrome 11, Safari 5 and up, Internet Explorer 8 and up), a wired (better than wireless) connection to the Internet of at least 2 Mbps, and Adobe Flash Player 12 or higher. You can test your internet speed/bandwidth here. You can find out whether you have Adobe Flash Player installed here. You can download the player directly here. If you miss the live program, you can access the archive, at your convenience, for 30 days.

Satisfaction Guarantee:At Seminar Partners, we guarantee the quality of our programs. In fact, 98% of our participants say they would recommend the program they have taken to their colleagues. If, after having attended a program in its entirety, you are not satisfied that the program has enhanced your understanding of the subject, and you notify us of this in writing before leaving the venue, we will give you a credit toward another program of comparable price.
Who Should Attend
All litigators who draft settlement agreements, waivers, releases and other contracts as part of their litigation practice should attend this course.
About the Program
Why should litigators study contract drafting? Our profession has a tendency to draw a distinction between litigation and transactional law; however, most cases are settled outside of court and settlement usually entails a settlement agreement, which is a contract. In fact, settlement agreements are particularly dangerous drafting projects because the parties are litigious when the drafting begins. Will the terms of the settlement agreements you draft stand the test of a challenge? Take the necessary step to hone your contract drafting skills in this convenient, highly practical webinar. In just 90 minutes, experienced transactional lawyer and noted contract drafting instructor Lenne' Espenschied will show you:
how drafting differs from legal writing;
why you need to "draft" differently than you "write";
how to avoid all too common drafting errors that cause ambiguity;
which words to use and which words to refuse;
how to frame terms of obligation; and
much more!
Meet Your Presenter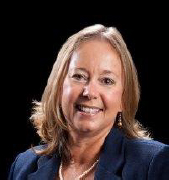 Lenné Eidson Espenschied practiced law in Atlanta, Georgia for 25 years, focusing on corporate and transactional representation of technology-based businesses. Now, she is a national speaker who has trained thousands of lawyers in the US and Canada in the art of legal drafting through continuing legal education seminars for bar associations, law firms, and corporate legal departments. She is the author of two books published by the American Bar Association: Contract Drafting: Powerful Prose in Transactional Practice (ABA Fundamentals, 2nd Ed. 2015) and The Grammar and Writing Handbook for Lawyers (ABA Fundamentals, 2011). In 2013, she developed a series of 17 videos on various contract drafting topics for Thomson/Reuters. As a law professor, Ms. Espenschied taught commercial law, contracts, and contract drafting at Charlotte School of Law and at the University of Georgia. Her passion is helping lawyers acquire the skills they need to be successful in transactional practice.
Program Schedule (Eastern)
12:00 pm - 1:30 pm
Introduction
What litigators need to know about contract drafting
Why law schools so often fail to prepare litigators as drafters
What is different about drafting?
What is ambiguity?
What are the three types of ambiguity in contracts?
The objectives of contract drafting: control, standards, risk
Quick Start Guide to Best Practices in Contract Drafting
Program Evaluation
Praise from past attendees
"Real examples of drafting errors and examples of corrections; articulate and thoughtful presentation."
"Very practical and usable advice. Many seminars are not helpful to in-house counsel. This one is. Thanks for offering it."
"Very informative. A lot of knowledge and detail that will prove useful in day to day drafting."
"Excellent seminar and teacher! I will look at agreements differently going forward."
"Really excellent CLE! Informative, useful, well organized and well presented."