What Makes a Great Negotiator? with Professor Charles Craver
LEARNING OPTIONS:

Live webinar with chat*
includes 30 day replay
9:00 am – 10:30 am (Pacific)
10:00 am – 11:30 am (Mountain)
11:00 am – 12:30 pm (Central)
12:00 pm – 1:30 pm (Eastern)
1:00 pm – 2:30 pm (Atlantic)
*This program features real-time audio of the presenter with synchronized presentation slides, and a chat feature that allows for live Q & A. SK attendees please verify whether you align with Central (MB) or Mountain (AB) time based on season and location.
Registration Fee
Save $25
Register on or before August 25, 2017
$135.00 + HST
Register after August 25, 2017
$160.00 + HST
CPD CREDIT HOURS:



ON: This program is eligible for up to 1.5 Substantive hours.

BC: This program has been approved for 1.5 CPD hours.

SK: This program has been approved for 1.5 CPD hours.

NB: This program has been approved for 1.5 CPD hours.

Lawyers in all other mandatory CPD jurisdictions may count their actual attendance at the program towards their CPD requirement/plan.

Seminar Partners is an Accredited Provider of Professionalism content by the Law Society of Upper Canada, and a pre-approved CPD Provider of the Law Society of British Columbia.
Technical Information:
Live webinars allow you to hear faculty and see their presentation slides, and ask questions by chat. There is no video feed of the presenter(s). You will need a current web browser (Chrome 11, Safari 5 and up, Internet Explorer 8 and up), a wired (better than wireless) connection to the Internet of at least 2 Mbps, and Adobe Flash Player 12 or higher. You can test your internet speed/bandwidth here. You can find out whether you have Adobe Flash Player installed here. You can download the player directly here. If you miss the live program, you can access the archive, at your convenience, for 30 days.

Satisfaction Guarantee:At Seminar Partners, we guarantee the quality of our programs. In fact, 98% of our participants say they would recommend the program they have taken to their colleagues. If, after having attended a program in its entirety, you are not satisfied that the program has enhanced your understanding of the subject, and you notify us of this in writing before leaving the venue, we will give you a credit toward another program of comparable price.
Who Should Attend
This program will benefit all lawyers who want to learn the secrets to achieving better negotiation outcomes in both simple and complex situations.
About the Program
Ever wonder why some lawyers are more adept at negotiating better outcomes for their clients? Research suggests there is no correlation between intelligence, gender, or race when it comes to negotiating. At the same time, lawyers who always seem to leave the table ahead often have no formal training in negotiation skills. So what's the secret?
Join internationally-known legal negotiation expert Professor Charles Craver, as he reveals the factors that do (and don't) influence bargaining outcomes. You'll learn the three negotiating styles and which is most effective, the six stages of negotiations and importance of each, and the distinct qualities of successful negotiators.
Whether you're a novice or veteran practitioner, and your practice is civil or criminal, or transactional or litigation based, you'll leave this program with a clear understanding of the key traits that most affect negotiation success, and the skills you need to be a more confident and effective deal maker. Adding just one new tactic from Professor Craver could be the difference between winning and walking away empty-handed.
Meet Your Presenter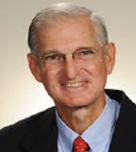 Charles B. Craver is one of North America's most popular CLE lecturers. He is a member of the American Law Institute and the Freda Alverson Professor of Law at the George Washington University Law School where he teaches two different courses on legal negotiating. Prof. Craver has taught taught negotiation skills to over 95,000 lawyers and professionals throughout the US, Canada, Mexico, Puerto Rico, Austria, England, Germany, Turkey, and China. He is the author of leading negotiation texts, Effective Legal Negotiation and Settlement (8th ed. 2016), The Intelligent Negotiator (2002), The Art of Negotiation in the Business World (2014), Skills & Values: Legal Negotiating (3ed ed. 2016) and coauthor of Legal Negotiating (2007) and Alternative Dispute Resolution: The Advocate's Perspective (5th ed. 2016). He is a member of the American Law Institute, the National Academy of Arbitrators, the American Arbitration Association, the Association for Conflict Resolution, and many other groups.
Program Schedule (Eastern)
12:00 pm - 1:30 pm
Introduction
The traits that make a great negotiator
Negotiation styles and stages
The secrets of success behind various negotiation methods
Tips and techniques to improve your own approach to negotiation
Program Evaluation
Praise for Professor Charles Craver
"Excellent example of effective and ethical negotiating. He makes negotiation an appealing experience and is a joy to listen to."
"This isn't for litigators only. The information and skills I learned carry over into every area I practice in as corporate counsel."
"I'd recommend this seminar to everyone. An excellent guide to obtaining your negotiating goals."
"As an experienced litigator, it was fascinating to compare his insight with my approaches and find myriad practical techniques to apply. Time flew by."
"This seminar took the mystery and fear out of negotiating and made it an analytical process."