Making Your Case with a Better Memory
LEARNING OPTIONS:

Live in-person
1:00 pm – 4:00 pm (Eastern)
Global Knowledge Training Centre
2 Bloor St. E., 31st Floor • Toronto

OR

Live webcast
includes 30 day replay*
10:00 am – 1:00 pm (Pacific)
11:00 am – 2:00 pm (Mountain)
12:00 pm – 3:00 pm (Central)
1:00 pm – 4:00 pm (Eastern)
2:00 pm – 5:00 pm (Atlantic)
*This program features real-time video and audio of the presenter, and the ability to ask questions by web chat, and receive real-time answers by video. SK attendees please verify whether you align with Central (MB) or Mountain (AB) time based on season and location.
Registration Fee
Save $40
Register on or before April 12, 2017:
$350.00 + HST
Register after April 12, 2017
$390.00 + HST
CPD CREDIT HOURS:



ON: This program is eligible for up to 3.0 Substantive hours.

BC: This program has been approved for 3.0 CPD hours.

SK: This program has been approved for 3.0 CPD hours.

NB: This program has been approved for 3.0 CPD hours.

Lawyers in all other mandatory CPD jurisdictions may count their actual attendance at the program towards their CPD requirement.

Seminar Partners is an Accredited Provider of Professionalism content by the Law Society of Upper Canada, and a pre-approved CPD Provider of the Law Society of British Columbia.
Try Before You Buy!
If you can see and hear this test video, you should be able to stream our live webcast, assuming you have adequate bandwidth. Each viewer requires 2 Mbps of dedicated bandwidth for standard definition viewing, so we recommend an internet connection with a minimum download speed of 5 Mbps. A download speed of 10 Mbps should support high definition viewing, remember, if you are on a shared network, you need 2 Mbps of bandwidth just for you i.e. after you allow for the bandwidth usage of others on the network. You can test your bandwidth here. Our webcasts are best viewed in Google Chrome. Users of the most current version of other browsers, including Safari and Edge (comes with Windows 10), should have no difficulty viewing our webcasts. For users with non-current browsers, Adobe Flash Player 12 or higher may be required. You can find out whether you have Adobe Flash Player installed here. You can download the player directly here, and then try our test video again. If you are in a large organization, a firewall could be preventing you from playing the test. Contact us to find out how to fix this.

Satisfaction Guarantee:At Seminar Partners, we guarantee the quality of our programs. In fact, 98% of our participants say they would recommend the program they have taken to their colleagues. If, after having attended a program in its entirety, you are not satisfied that the program has enhanced your understanding of the subject, and you notify us of this in writing before leaving the venue, we will give you a credit toward another program of comparable price.
Who Should Attend
This seminar is a must for any lawyer who has ever forgotten anything. Invest one day and master your mind for maximum recall.
About the Program
Brain freeze? Memory lapse? Whatever you want to call it, thousands of lawyers experience it every day. Forgotten names, client details, key facts… the list goes on. The good news is you can do something about it! You CAN improve your memory…and when you do, you will improve your chances of winning! Practicing the powerful, scientifically proven techniques presented in this seminar will increase your competitive advantage in several ways. You will:
cut your prep time in half
give a polished presentation during opening statement - without fumbling for notes
remember to ask the right questions during cross-examination
master your closing argument without the worry of forgetting to make a crucial point
have the confidence that your memory will not fail you
Experience the personal and professional benefits of more time, less stress, and better concentration that comes with improved memory function. This is one program you will never forget!
Meet Your Presenter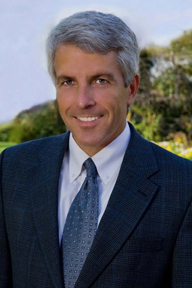 Paul Mellor is an internationally recognized memory training consultant. A finalist in the USA Memory Championship, he remembered the names of over 90 people in less than 15 minutes, recalled in correct order over 100 single digit numbers after a five minute study, and recalled the exact order of a shuffled deck of playing cards after less than a three and-a-half minute review. Paul believes that everyone can build their brain power and improve their memory with the help of a few proven techniques. His methods have helped thousands of lawyers increase their efficiency and effectiveness in and out of the courtroom. "Making Your Case with a Better Memory" has been presented by over 25 American state and local bar Associations, and to Canadian lawyers, through the Canadian Bar Association. A popular radio and television guest, Paul has also written extensively on memory and been featured in such publications as Newsweek, the Wall Street Journal, the San Diego Union-Tribune, and USA Today. Paul resides in Richmond, Virginia.
Program Schedule (Eastern)
1:00 - 2:30
Welcome and Introduction
Deposition Demonstration
Learn how to easily remember and retrieve information for later use. Emphasis is placed on why we forget and how we remember.
How to Speak Without Notes
Discover secrets of how to let go of your notes so you can get the evidence you need, and keep the judge and jury in the palm of your hand.
2:30 - 2:45 Break
2:45 - 4:00
Cross Examination with Confidence
Using the two-step formula in recall, you will acquire the skill of remembering to ask key question during cross-examination and other important times.
Remember Names and Faces in Court & Elsewhere
Learn the FACIAL Formula to quickly and correctly recall first and last names.
4:00 Program Wrap-up and Evaluation
Praise from past attendees:
"Excellent speaker. Very good application. Helpful to focus on "soft" skills of law versus all black letter!"
"Unique - useful training that is applicable professionally and personally."
"Fantastic speaker - one of the best I have heard at any CLE."
"Very entertaining. Appreciated the applicability to both law & everyday life."
"Outstanding. Excellent presentation & subject matter highly relevant."
"Excellent. Could not be better or more interesting."
"Phenomenal. I could have listened to him all day."