Dynamite Use of Expert Witnesses with Professor Steve Easton
LEARNING OPTIONS:

Live webinar with chat*
includes 30 day replay
10:00 am – 1:00 pm (Pacific)
11:00 am – 2:00 pm (Mountain)
12:00 pm – 3:00 pm (Central)
1:00 pm – 4:00 pm (Eastern)
2:00 pm – 5:00 pm (Atlantic)
*This program features real-time audio of the presenter with synchronized presentation slides, and a chat feature that allows for live Q & A. SK attendees please verify whether you align with Central (MB) or Mountain (AB) time based on season and location.
Registration Fee
Save $40
Register on or before March 2, 2017:
$350.00 + HST
Register after March 2, 2017
$390.00 + HST
CPD CREDIT HOURS:




ON: This program is approved for 3.0 CPD hours, including 0.5 Professionalism hours.

BC: This program is accredited for 3.0 CPD Hours, with a min. 0.5 hours involving professional responsibility, ethics, client care & relations, and/or practice management.

SK: This program has been approved for 3.0 CPD hours, 0.5 hours of which qualifies as ethics.

NB: This program has been approved for 3.0 CPD hours.

Lawyers in all other mandatory CPD jurisdictions may count their actual attendance at the program towards their CPD requirement.

Seminar Partners is an Accredited Provider of Professionalism content by the Law Society of Upper Canada, and a pre-approved CPD Provider of the Law Society of British Columbia.
Technical Information:
Live webinars allow you to hear faculty and see their presentation slides, and ask questions by chat. There is no video feed of the presenter(s). You will need a current web browser (Chrome 11, Safari 5 and up, Internet Explorer 8 and up), a wired (better than wireless) connection to the Internet of at least 2 Mbps, and Adobe Flash Player 12 or higher. You can test your internet speed/bandwidth here. You can find out whether you have Adobe Flash Player installed here. You can download the player directly here. If you miss the live program, you can access the archive, at your convenience, for 30 days.

Satisfaction Guarantee:At Seminar Partners, we guarantee the quality of our programs. In fact, 98% of our participants say they would recommend the program they have taken to their colleagues. If, after having attended a program in its entirety, you are not satisfied that the program has enhanced your understanding of the subject, and you notify us of this in writing before leaving the venue, we will give you a credit toward another program of comparable price.
Who Should Attend
All lawyers who deal with expert witnesses should attend this course.
About the Program
They're called experts for a reason. Expert witnesses are fully informed on the topic at hand. As the master of the case, you must exploit your expert's knowledge to educate yourself, and explain your case in understandable terms to your judge or jury.
On the other side of that coin lies the trial lawyer's fondest dream - brick by brick, you use your expert's knowledge to erode the foundation of the opposing expert's opinion. You expose inconsistencies and bias. You question methods and procedures. And eventually, you destroy the expert's credibility, and the opposing side's case!
This highly practical program will provide a general framework within which to prepare for and conduct examination-in-chief and cross-examination of experts at trial and in hearings. Don't miss this opportunity to increase your skill level and your confidence, both in preparation for and presentation of expert witness testimony. This program is suitable for lawyers of all experience levels from all practice areas.
Meet Your Presenter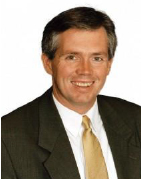 Stephen Easton is a trial lawyer and award-winning teacher. A former U.S. Attorney for the District of North Dakota, and past partner in the firm of Pearce & Durick, he has tried cases in civil and criminal courts involving such diverse issues as murder, accident reconstruction, blood & DNA testing, injury causation, money laundering, polygraph testing, hypnosis, psychological injuries, product design, and handwriting analysis. He was Dean for 4 years of the University of Wyoming College of Law, where he remains a Professor of Law, while actively continuing to try cases. He previously taught law at The University of Missouri-Columbia School of Law. He is the author of How to Win Jury Trials: Building Credibility with Judges and Jurors, and co-author of Professional Responsibility: Problems, Case and Materials, 3rd Ed. His articles have been widely published in the legal and popular press. Steve received his J.D. from Stanford Law School. His unique energy and focused approach translate into practical, entertaining CLE seminars.
Program Schedule (Eastern)
1:00 - 2:30
Dynamite Use of Expert Witnesses
Finding and hiring the best experts for your case
Using experts to build your credibility
Common mistakes, easily avoided
Experts and Ethics
2:30 - 2:45 Break
2:45 - 4:00
Keeping Your Opponent's Experts Off the Stand
The stakes: The importance of expert testimony
Judicial attitudes: A recent shift
Twenty questions for the evaluation of expert testimony
Speak now... or forever hold your peace?
Destroying the Credibility of the Opposing Expert
Preparing for the opposing expert's cross-examination
Establishing control during cross-examination
Attacking the expert's theory
Establishing your credibility-destroying themes
4:00 Program Wrap-up and Evaluation
Praise for Professor Steve Easton
"One of the best seminars I have ever attended!"
"First rate! Good job of connecting material in text, slides, & practicality."
"Well prepared, knowledgeable, clear presentation. Like the different visual aids, wonderful speaker."
"I have attended and enjoyed Easton's seminars before -- they all have been excellent."
"Best seminar I've attended in 27 years. I was rapt. "
"One of the best, if not the best courses I've taken. "
"This was a very informative and extremely useful seminar facilitated by an outstanding presenter."
"This was one of the best seminar courses I have attended. The content was relevant and easy to understand. Great job in presenting. "