Waivers in Sports and Recreational Activities: Current Law and Emerging Issues with Michael Libby & Morgan Martin
LEARNING OPTIONS:

Live webinar with chat*
includes 30 day replay
9:00 am – 10:30 am (Pacific)
10:00 am – 11:30 am (Mountain)
11:00 am – 12:30 pm (Central)
12:00 pm – 1:30 pm (Eastern)
1:00 pm – 2:30 pm (Atlantic)
*This program features real-time audio of the presenter with synchronized presentation slides, and a chat feature that allows for live Q & A. SK attendees please verify whether you align with Central (MB) or Mountain (AB) time based on season and location.
Registration Fee
Save $25
Register on or before June 1, 2018
$135.00 + HST
Register after June 1, 2018
$160.00 + HST
CPD CREDIT HOURS:



ON: This program is eligible for up to 1.5 Substantive hours.

BC: This program has been approved for 1.5 CPD hours.

SK: This program has been approved for 1.5 CPD hours.

NB: This program has been approved for 1.5 CPD hours.

Lawyers in all other mandatory CPD jurisdictions may count their actual attendance at the program towards their CPD requirement/plan.

Seminar Partners is an Accredited Provider of Professionalism Content by the Law Society of Ontario, and a pre-approved CPD Provider of the Law Society of British Columbia.
Technical Information:
Live webinars allow you to hear faculty and see their presentation slides, and ask questions by chat. There is no video feed of the presenter(s). You will need a current web browser (Chrome 11, Safari 5 and up, Internet Explorer 8 and up - do not use Firefox), a wired (better than wireless) connection to the Internet of at least 2 Mbps, and Adobe Flash Player 12 or higher. You can test your internet speed/bandwidth here. You can find out whether you have Adobe Flash Player installed here. You can download the player directly here. If you miss the live program, you can access the archive, at your convenience, for 30 days.

Satisfaction Guarantee: At Seminar Partners, we guarantee the quality of our programs. In fact, 98% of our participants say they would recommend the program they have taken to their colleagues. If, after having attended a program in its entirety, you are not satisfied that the program has enhanced your understanding of the subject, and you notify us of this in writing before leaving the venue, we will give you a credit toward another program of comparable price.
Who Should Attend
This program is designed for all lawyers who want to better understand how sports and recreational activity waivers function. Plaintiff and defence counsel alike will benefit from attending.
About the Program
If you're a member of a fitness club or a recreational sports league, or have a school-aged child, liability waivers are a fact of life. Questions about the validity and enforceability of waivers are common - both from activity operators seeking to protect themselves from negligence claims, and from patrons who executed a waiver and were subsequently injured. Challenges to waivers, and the defence of claims involving the interpretation of waivers, require careful analysis of a number of variables.
This new, 90 minute webinar is designed to introduce general practitioners, corporate counsel, and other nonpersonal injury specialists to this discrete area of practice. Topics include requirements of a valid liability waiver, challenges to enforceability or validity of waivers, and developing issues in the law of waivers, including waivers executed on behalf of children. The course will provide a broad perspective of relevant cases and statutes across Canada.
You'll leave with a better understanding of the purpose of waivers, what participants are being asked to give up when they sign a waiver, and tools available to recreational providers to insulate themselves from, and defend, personal injury claims. This knowledge will assist practitioners in helping clients to better manage the legal risks that are part of their everyday lives. Register early and save!
Meet Your Presenters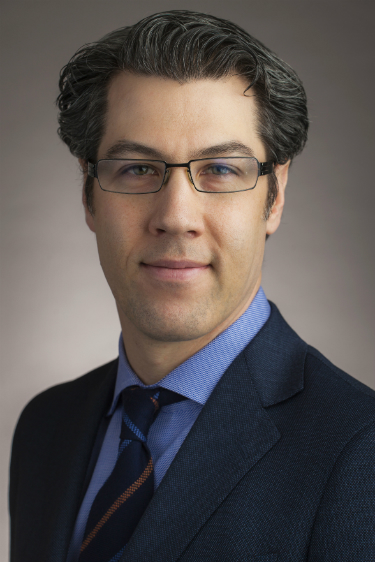 Morgan Martin manages the Toronto office of Dolden Wallace Folick LLP. He regularly defends multi-million dollar claims involving catastrophic injuries, including traumatic brain injuries and quadriplegia. Morgan has significant experience defending claims involving occupiers', municipal, hospitality, and product liability, as well as professional negligence, property insurance, and civil claims involving police liability. He has acted for both sports organizations and leagues, including representing athletes before the International Rugby Board and the Sports Dispute Resolution Centre of Canada. He clerked for the Court of Arbitration for Sport at the 2005 Commonwealth Games and 2008 Summer Olympic Games. Morgan is a frequent presenter on insurance, hospitality and sports law topics.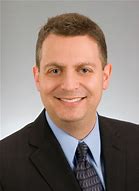 Michael Libby is a partner at Dolden Wallace Folick LLP in Vancouver. He has extensive experience as a litigator, including representing insurers in the defence of liability claims and defending commercial hosts in tort actions. He has appeared before all levels of Court in British Columbia as well as the Alberta Court of Queen's Bench. Michael also has considerable experience in the defence and prosecution of alcohol and motor vehicle related offences. He is a regular guest instructor for the litigation component of B.C.'s Professional Legal Training Course, is the Program Director for the Inns of Court Program, and is the co-author of Annotated British Columbia Motor Vehicle Act, Liquor and Host Liability Law in Canada (both by Canada Law Book), and the recently released Sports and Recreation Liability Law in Canada (ThomsonReuters).
Program Schedule (Eastern)
12:00 pm - 1:30 pm
Welcome and Introduction
Overview of Liability Waivers
Requirements for a Valid Waiver
Challenges to Enforceability/Validity of a Waiver
Role of Statutory Protections
Recent Cases
Emerging Issues
Program Wrap-up and Evaluation