"I've Been Arrested!" What to Do When You Get the Call with James C. Morton
LEARNING OPTIONS:

Live webinar with chat*
includes 30 day replay
9:00 am – 10:30 am (Pacific)
10:00 am – 11:30 am (Mountain)
11:00 am – 12:30 pm (Central)
12:00 pm – 1:30 pm (Eastern)
1:00 pm – 2:30 pm (Atlantic)
*This program features real-time audio of the presenter with synchronized presentation slides, and a chat feature that allows for live Q & A. SK attendees please verify whether you align with Central (MB) or Mountain (AB) time based on season and location.
Registration Fee
Save $25
Register on or before May 18, 2018
$135.00 + HST
Register after May 18, 2018
$160.00 + HST
CPD CREDIT HOURS: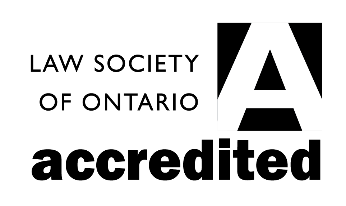 ON: This program contains 1.0 Substantive hour and 0.5 Professionalism hours.

BC: This program has been approved for 1.5 CPD hours, including 0.5 hours of professional responsibility and ethics, client care and relations, and/or practice management.

SK: This program has been approved for 1.5 CPD hours, 0.5 of which qualifies as ethics.

NB: This program has been approved for 1.5 CPD hours.

Lawyers in all other mandatory CPD jurisdictions may count their actual attendance at the program towards their CPD requirement/plan.

Seminar Partners is an Accredited Provider of Professionalism Content by the Law Society of Ontario, and a pre-approved CPD Provider of the Law Society of British Columbia.
Technical Information:
Live webinars allow you to hear faculty and see their presentation slides, and ask questions by chat. There is no video feed of the presenter(s). You will need a current web browser (Chrome 11, Safari 5 and up, Internet Explorer 8 and up - do not use Firefox), a wired (better than wireless) connection to the Internet of at least 2 Mbps, and Adobe Flash Player 12 or higher. You can test your internet speed/bandwidth here. You can find out whether you have Adobe Flash Player installed here. You can download the player directly here. If you miss the live program, you can access the archive, at your convenience, for 30 days.

Satisfaction Guarantee: At Seminar Partners, we guarantee the quality of our programs. In fact, 98% of our participants say they would recommend the program they have taken to their colleagues. If, after having attended a program in its entirety, you are not satisfied that the program has enhanced your understanding of the subject, and you notify us of this in writing before leaving the venue, we will give you a credit toward another program of comparable price.
Who Should Attend
This program is a must attend for any non-criminal lawyer who has ever worried about, expected, or received the frantic "Help, I've been arrested!" call.
About the Program
At some point or another, even non-criminal lawyers are likely to receive a phone call from a client (or friend or relative) who has been arrested, or who has a family member who has been arrested. "What should I do?" they will ask. What you say, and what happens in the next few minutes and hours - whether dealing with a minor or serious matter - can have a profound impact on the client's future. This new, 90 minute webinar will arm you with sufficient knowledge to answer that question intelligently and competently. The course is designed for non-criminal law practitioners and new lawyers considering criminal defence practice. Although you may ultimately refer the client to another lawyer, what you learn in this program will enable you to collect essential information, and provide important advice about do's and don'ts during detention, arrest and custody. Experienced criminal defence counsel James Morton will provide an overview of the most frequent reasons a person may be arrested or detained, suggest best practices for counseling your client, advise what rights to preserve and how, and address what comes next. Don't miss this unique how-to reference guide - from the first minute your telephone rings until the dust settles.
Meet Your Presenter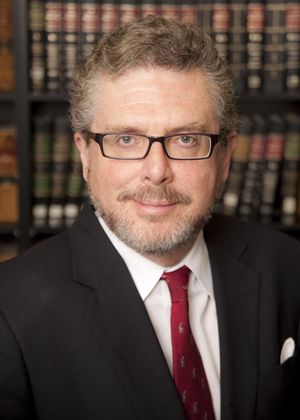 James C. Morton is a partner of Morton Barristers LLP in Hamilton, Ontario. He is past President of the Ontario Bar Association, and a member of the Law Society of Ontario and Bar of Nunavut. His practice includes criminal (minor offences to murder and manslaughter), commercial, regulatory and constitutional litigation in all levels of court, from tribunals through to the Supreme Court of Canada. He lectured in the area of evidence and advanced evidence at Osgoode Hall Law School of York University for 20 years and has taught at Thomas M. Cooley Law School of the University of Western Michigan at Lansing, Michigan. Mr. Morton is a prolific writer both of texts and in general media. He is a regular contributor on legal issues to the Ottawa Citizen, National Post, Toronto Star, Toronto Sun and the Globe and Mail, and has published over thirty legal textbooks, including the Ontario Litigator's Guide to Evidence, 7th Ed. (LexisNexis, 2017), Procedural Strategies for Litigators, 3rd Edition, (LexisNexis, 2015) and Presumption of Innocence (Carswell, 1987) and Search and Seizure Law in Canada (Carswell, 1990) both co-authored with Scott Hutchison. He is a frequent presenter at CLE programs across the country. He received his LL.B. from Osgoode Hall Law School, and his LL.M. University of Leicester (UK).
Program Schedule (Eastern)
12:00 pm - 1:30 pm
Welcome and Introduction
Reasons for Police Interactions: Arrest v. Detention for Questioning v. Voluntarily Assisting Police
Vehicle and Other "Stops"
Common Offences Leading to Arrest
Speaking to the Police, Preserving the Right to Silence
Deciding Whether to Attend at the Station
Initial Client Interview
Post Client Interview Interactions with Police
Possible Arrest Outcomes and Expediting Release
Referring the File
Ethical Issues
Program Wrap-up and Evaluation