Anatomy for Lawyers: A Medical-Legal Guide for Presenting or Defending Back & Knee Injuries
LEARNING OPTIONS:

Live webinar with chat*
includes 30 day replay
10:00 am – 1:00 pm (Pacific)
11:00 am – 2:00 pm (Mountain)
12:00 pm – 3:00 pm (Central)
1:00 pm – 4:00 pm (Eastern)
2:00 pm – 5:00 pm (Atlantic)
*This program features real-time audio of the presenter with synchronized presentation slides, and a chat feature that allows for live Q & A. SK attendees please verify whether you align with Central (MB) or Mountain (AB) time based on season and location.
Registration Fee
Save $40
Register on or before June 15, 2018
$350.00 + HST
Register after June 15, 2018
$390.00 + HST
CPD CREDIT HOURS:



ON: This program is approved for 3.0 Substantive hours.

BC: This program is approved for 3.0 CPD hours.

SK: This program has been approved for 3.0 CPD hours.

NB: This program has been approved for 3.0 CPD hours.

Lawyers in all other mandatory CPD jurisdictions may count their actual attendance at the program towards their CPD requirement/plan.

Seminar Partners is an Accredited Provider of Professionalism Content by the Law Society of Ontario, and a pre-approved CPD Provider of the Law Society of British Columbia.
Technical Information:
Live webinars allow you to hear faculty and see their presentation slides, and ask questions by chat. There is no video feed of the presenter(s). You will need a current web browser (Chrome 11, Safari 5 and up, Internet Explorer 8 and up - do not use Firefox), a wired (better than wireless) connection to the Internet of at least 2 Mbps, and Adobe Flash Player 12 or higher. You can test your internet speed/bandwidth here. You can find out whether you have Adobe Flash Player installed here. You can download the player directly here. If you miss the live program, you can access the archive, at your convenience, for 30 days.

Satisfaction Guarantee: At Seminar Partners, we guarantee the quality of our programs. In fact, 98% of our participants say they would recommend the program they have taken to their colleagues. If, after having attended a program in its entirety, you are not satisfied that the program has enhanced your understanding of the subject, and you notify us of this in writing before leaving the venue, we will give you a credit toward another program of comparable price.
Who Should Attend
All lawyers who evaluate or defend workplace injury or personal injury cases should attend this course.
About the Program
Musculoskeletal disorders are the largest category of workplace injuries and account for the majority of personal injury claims. Knowing the real mechanism of a back or knee injury or what is and is not trauma-related is crucial to your success as an advocate. In plain-English, and with a sharp focus on the challenges you face, seasoned litigator, and law and anatomy professor Sam Hodge will explain the nuances of the spine and lower extremities in an easy to understand manner that will allow you to better evaluate or defend your case. Professor Hodge will explain how diagnosis are made and the particulars of medical tests and surgical procedures from the unique perspective of a very successful litigator and teacher. You will:
Learn how injuries to the spine & knee really occur.
Learn about muscles, ligaments, tendons and fascia.
Find out the difference between a sprain and a strain.
Become comfortable with the anatomy of the musculoskeletal system.
Find out how x-rays, Ct-scans and MRIs work as you read actual films.
Meet Your Presenter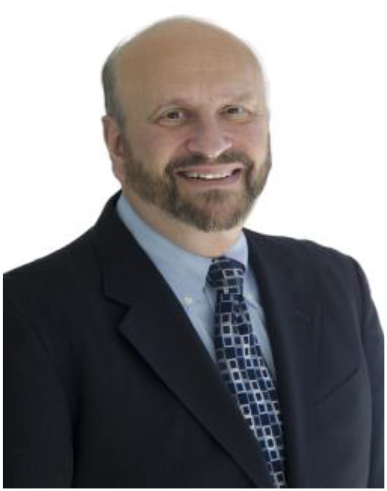 Samuel D. Hodge, Jr. is an award-winning teacher and personal injury author. A skilled litigator and professor at Temple University of both anatomy and law, Hodge has won multiple teaching awards including the Outstanding Achievement Award for Best Program from ACLEA, the International Association for Continuing Legal Education, for his Anatomy for Lawyers course. He has been designated a Master Teacher by the Academy of Legal Studies and his interactive teaching style has been the subject of stories in The New York Times, the Philadelphia Daily News, the Chronicle of Higher Education, National Public Radio and television. He lectures on anatomy to lawyers, physicians, judges, and insurance professionals. He has authored more than 8 books and 150 articles which have been published in journals such as The Practical Litigator, Modern Medicine, the Insurance Counsel Journal, the Practical Lawyer, The Barrister, and the American Business Law Journal. He has also written several legal texts including Anatomy for Litigators published by ALI-ABA. Hodge's most recent book, The Forensic Autopsy for Lawyers, is co-authored by Michael Panella. Hodge received his J.D. from Temple University School of Law.
Program Schedule (Eastern)
1:00 pm - 2:30 pm
Welcome and Introduction
Basics of the Musculoskeletal System: Bones, Joints, and Soft Tissues
Discover the parts of the skeletal and muscular systems as you learn the purpose of bone, the function of a joint and the differences among muscles, ligament and tendons.
The Spine, Nerve Roots, and Soft Tissues
Learn the parts of the spine and discover the mechanism of injury. After you learn the soft tissues, purpose of the nerve roots and the various disk abnormalities, you'll go into the operating room to learn the real difference among common back surgeries.
2:30 - 2:45 Break
2:45 - 4:00
The Spine, Nerve Roots, and Soft Tissues Conclusion
The Knee and Lower Extremities
The program will end with an examination of the knee as you discover that injuries to the ligaments are usually opposite of where the impact takes place.
4:00 Program Wrap-up and Evaluation
Praise for Sam Hodge
"Best seminar I've been to in 10 years of practice."
"I've been handling injury cases for many years and I finally have a good understanding of the medical anatomical terms used by lawyers and adjusters every day. Outstanding presentation."
"Professor Hodge has ruined me for all future 'normal' CLE's. Fantastic on all counts."
"One of the best presentations I have attended. Not only was it informative but he managed to make it entertaining as well!"
"Should be a required seminar for all plaintiffs' personal injury and defense/insurance lawyers. Will give a running start to evaluate medical records and medical reports."