Understanding Workplace Sexual Harassment Law in the #MeToo Era with David Whitten
LEARNING OPTIONS:

Live webinar with chat*
includes 30 day replay
9:00 am – 10:30 am (Pacific)
10:00 am – 11:30 am (Mountain)
11:00 am – 12:30 pm (Central)
12:00 pm – 1:30 pm (Eastern)
1:00 pm – 2:30 pm (Atlantic)
*This program features real-time audio of the presenter with synchronized presentation slides, and a chat feature that allows for live Q & A. SK attendees please verify whether you align with Central (MB) or Mountain (AB) time based on season and location.
Registration Fee
Save $25
Register on or before April 13, 2018
$135.00 + HST
Register after April 13, 2018
$160.00 + HST
CPD CREDIT HOURS:



ON: This program is eligible for up to 1.5 Substantive hours.

BC: This program has been approved for 1.5 CPD hours.

SK: This program has been approved for 1.5 CPD hours.

NB: This program has been approved for 1.5 CPD hours.

Lawyers in all other mandatory CPD jurisdictions may count their actual attendance at the program towards their CPD requirement/plan.

Seminar Partners is an Accredited Provider of Professionalism Content by the Law Society of Ontario, and a pre-approved CPD Provider of the Law Society of British Columbia.
Technical Information:
Live webinars allow you to hear faculty and see their presentation slides, and ask questions by chat. There is no video feed of the presenter(s). You will need a current web browser (Chrome 11, Safari 5 and up, Internet Explorer 8 and up - do not use Firefox), a wired (better than wireless) connection to the Internet of at least 2 Mbps, and Adobe Flash Player 12 or higher. You can test your internet speed/bandwidth here. You can find out whether you have Adobe Flash Player installed here. You can download the player directly here. If you miss the live program, you can access the archive, at your convenience, for 30 days.

Satisfaction Guarantee: At Seminar Partners, we guarantee the quality of our programs. In fact, 98% of our participants say they would recommend the program they have taken to their colleagues. If, after having attended a program in its entirety, you are not satisfied that the program has enhanced your understanding of the subject, and you notify us of this in writing before leaving the venue, we will give you a credit toward another program of comparable price.
Who Should Attend
This program offers an excellent opportunity for employment lawyers, corporate counsel, in-house counsel and general practitioners to keep up-to-date on developments in workplace sexual harassment law.
About the Program
The recent wave of high profile sexual harassment allegations has suddenly and dramatically intensified the discourse over sexual harassment in the workplace. No industry has been left untouched - actors, producers, journalists, politicians, entrepreneurs, and executives have seen their behaviour take centre stage in the press and on social media. While the societal impact of these highly public cases is still playing out, one lesson is clear: sexual harassment in the workplace can have serious reputational and legal ramifications for accused individuals and companies. Lawyers counseling clients on workplace behaviour must therefore have a solid knowledge of the law relating to sexual harassment, and also an awareness of cultural shifts taking place in the workplace. Now more than ever, employers and boards of directors must clearly understand what is and is not appropriate for the workplace, and take proactive measures to prevent sexual harassment, and to respond appropriately to allegations when they occur. Whether you are advising employers or employees, serving on a board of directors, or reviewing your own firm's policies, this 90 minute webinar will provide practical information in response to common workplace sexual harassment questions. Don't get left behind in this evolving area.
Meet Your Presenter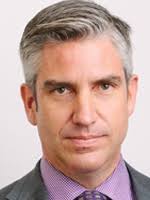 David Whitten is a partner with Whitten & Lublin, a Toronto-based employment and labour law firm. For private and public sector employers, he provides counsel on a broad range of issues, including workplace safety and insurance, employment standards, human rights, hiring, terminations, involuntary and voluntary buyouts, and common law obligations in Canada. David also advises employees, with a specialty in issues specific to the C-Suite. He has appeared before all levels of court in Ontario and a range of tribunals, including the Ontario Labour Relations Board, the Ontario Human Rights Tribunal, and the Workplace Safety and Insurance Board and its Appeals Tribunal. In 2013, Lexpert named David as a litigator to watch in its US Guide to Leading Cross-border Lawyers. In 2015 and 2016, Lexpert named him a repeatedly recommended leading practitioner. David's expertise and straight talk are widely recognized in media circles. His viewpoint has been sought by the Toronto Star, the Globe and Mail, and the National Post, and he has commentated on employment issues in interviews with CBC Radio, CBC News, Metro Morning, and News Talk 1010. He is also frequently asked to speak on employment issues by The Human Resources Professional Association, The Canadian Payroll Association and the Certified General Accountants Association of Canada. He is co-author of the "HR Manager's Guide to Independent Contractors in the Workplace," published by Carswell. David has a BA from the University of Toronto, and an LLB from The University of Windsor.
Program Schedule (Eastern)
12:00 pm - 1:30 pm
Welcome and Introduction
Legal protections against sexual harassment
The definition of "sexual harassment" in the workplace
Examples of sexual harassment
The difference between sexual harassment and consensual conduct
What employers can and should do to prevent sexual harassment
Role and responsibilities of boards of directors in responding to sexual harassment allegations
Appropriate 'in the moment' and triage responses to allegations
Zero tolerance approach
Responsibilities of employees
Developing areas
Program Wrap-up and Evaluation