Evidence Essentials: Dealing with the Troublesome Witness with Professor Peter Sankoff
LEARNING OPTIONS:

Live webinar with chat*
includes 30 day replay
9:00 am – 10:30 am (Pacific)
10:00 am – 11:30 am (Mountain)
11:00 am – 12:30 pm (Central)
12:00 pm – 1:30 pm (Eastern)
1:00 pm – 2:30 pm (Atlantic)
*This program features real-time audio of the presenter with synchronized presentation slides, and a chat feature that allows for live Q & A. SK attendees please verify whether you align with Central (MB) or Mountain (AB) time based on season and location.
Registration Fee
Save $25
Register on or before March 23, 2018
$135.00 + HST
Register after March 23, 2018
$160.00 + HST
CPD CREDIT HOURS:



ON: This program is eligible for up to 1.5 Substantive hours.

BC: This program has been approved for 1.5 CPD hours.

SK: This program has been approved for 1.5 CPD hours.

NB: CPD application is pending.

Lawyers in all other mandatory CPD jurisdictions may count their actual attendance at the program towards their CPD requirement/plan.

Seminar Partners is an Accredited Provider of Professionalism Content by the Law Society of Ontario, and a pre-approved CPD Provider of the Law Society of British Columbia.
Technical Information:
Live webinars allow you to hear faculty and see their presentation slides, and ask questions by chat. There is no video feed of the presenter(s). You will need a current web browser (Chrome 11, Safari 5 and up, Internet Explorer 8 and up - do not use Firefox), a wired (better than wireless) connection to the Internet of at least 2 Mbps, and Adobe Flash Player 12 or higher. You can test your internet speed/bandwidth here. You can find out whether you have Adobe Flash Player installed here. You can download the player directly here. If you miss the live program, you can access the archive, at your convenience, for 30 days.

Satisfaction Guarantee:At Seminar Partners, we guarantee the quality of our programs. In fact, 98% of our participants say they would recommend the program they have taken to their colleagues. If, after having attended a program in its entirety, you are not satisfied that the program has enhanced your understanding of the subject, and you notify us of this in writing before leaving the venue, we will give you a credit toward another program of comparable price.
Who Should Attend
This webinar is essential for junior to intermediate level litigators, and very helpful for more experienced practitioners seeking a condensed refresher in this challenging area.
About the Program
No matter how much time you put into preparing your case, trial would not be trial without troublesome witnesses. While openings, closings and submissions are largely within our control, often witnesses are not. Some witnesses are difficult on purpose, and others present challenges because of their loyalties, poor memory, unsophistication, or even simple personality quirks. Because of this, it is essential for litigators to understand the evidentiary law that exists to deal with witnesses who are unhelpful, unwilling, or unable. Without these tools in your kit, you can't truly represent your clients effectively. This exciting new webinar offers a helpful review of the substantive law and procedural rules that apply to troublesome witnesses.
Noted author and award winning law Professor Peter Sankoff will focus on the untruthful, forgetful, hostile and adverse witness. In addition he'll touch on the witness who refuses to answer questions – often the first sign of problems to come! Each of these areas can cause significant anxiety for practitioners unfamiliar with the rules and processes that apply to them. Professor Sankoff will outline the relevant law, including leading Supreme Court of Canada decisions, and the correct processes to use. His comments will apply to evidence given in a range of proceedings. Attend this webinar and get the knowledge you need to confidently manage these troublesome witnesses, and smooth the way for a more effective, and more enjoyable, presentation of your client's case.
Meet Your Presenter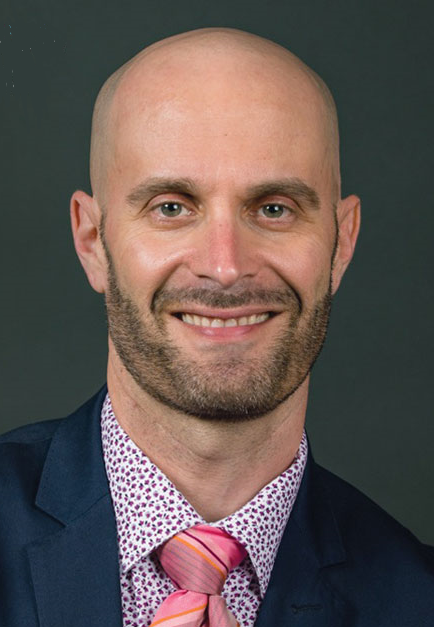 Peter Sankoff is an award-winning law professor and researcher at the University of Alberta, Faculty of Law. He also practices appellate law part-time with Bottos Law Group in Edmonton. Peter is one of Canada's leading authorities on the substantive criminal law and the law of evidence. He authors or co-authors leading texts on criminal law, and the law of evidence including Witnesses and the Portable Guide to Witnesses, and has been widely published in a number of the world's most distinguished academic journals. Peter graduated with a JD from the University of Toronto, Faculty of Law and subsequently worked as a law clerk for Madame Justice Claire L'Heureux-Dubé at the Supreme Court of Canada. After earning an LL.M. from Osgoode Hall (York University), he joined the federal Department of Justice where he worked as an advisor on human rights matters involving criminal justice. Peter has taught as an invited visiting professor at the University of Ottawa, Haifa University (Israel), the University of Melbourne (Australia), Lewis and Clark College of Law (Oregon), the University of Western Ontario, Niigata University (Japan), and the University of Auckland (New Zealand). Peter has won numerous teaching awards, including the 2016 Brightspace Award for Innovation in Teaching from the Society of Teaching and Learning in Higher Education. One of Peter's main objectives is to help law students, lawyers and members of the public learn more about how the law functions, and make learning complex legal concepts easier. You can visit his award-winning teaching videos and blogs at his website, petersankoff.com.
Program Schedule (Eastern)
12:00 pm - 1:30 pm
Welcome and Introduction
Compelling Attendance of Witnesses
Perjury
The Hostile Witness
The Adverse Witness
The Adverse Party as a Witness
The Forgetful Witness
Wrap-up and Program Evaluation