Microsoft Excel Basics for Lawyers with Craig Brody
LEARNING OPTIONS:

Live webinar with chat*
includes 30 day replay
9:00 am – 10:30 am (Pacific)
10:00 am – 11:30 am (Mountain)
11:00 am – 12:30 pm (Central)
12:00 pm – 1:30 pm (Eastern)
1:00 pm – 2:30 pm (Atlantic)
*This program features real-time audio of the presenter with synchronized presentation slides, and a chat feature that allows for live Q & A. SK attendees please verify whether you align with Central (MB) or Mountain (AB) time based on season and location.
Registration Fee
Save $25
Register on or before March 9, 2018
$135.00 + HST
Register after March 9, 2018
$160.00 + HST
CPD CREDIT HOURS: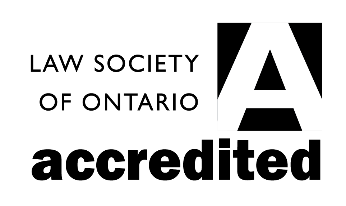 ON: This program is eligible for up to 1.5 Professionalism hours.

BC: This program has been approved for 1.5 CPD hours.

SK: This program has been approved for 1.5 CPD hours.

NB: CPD application is pending.

Lawyers in all other mandatory CPD jurisdictions may count their actual attendance at the program towards their CPD requirement/plan.

Seminar Partners is an Accredited Provider of Professionalism Content by the Law Society of Ontario, and a pre-approved CPD Provider of the Law Society of British Columbia.
Technical Information:
Live webinars allow you to hear faculty and see their presentation slides, and ask questions by chat. There is no video feed of the presenter(s). You will need a current web browser (Chrome 11, Safari 5 and up, Internet Explorer 8 and up - do not use Firefox), a wired (better than wireless) connection to the Internet of at least 2 Mbps, and Adobe Flash Player 12 or higher. You can test your internet speed/bandwidth here. You can find out whether you have Adobe Flash Player installed here. You can download the player directly here. If you miss the live program, you can access the archive, at your convenience, for 30 days.

Satisfaction Guarantee:At Seminar Partners, we guarantee the quality of our programs. In fact, 98% of our participants say they would recommend the program they have taken to their colleagues. If, after having attended a program in its entirety, you are not satisfied that the program has enhanced your understanding of the subject, and you notify us of this in writing before leaving the venue, we will give you a credit toward another program of comparable price.
Who Should Attend
This program will benefit lawyers and other legal professionals who want to learn how to use Microsoft Excel to improve their work product and efficiency.
About the Program
If you have any version of Microsoft Office, then you already have Microsoft Excel. But most lawyers either underutilize or don't use Excel. Stop wasting this powerful tool! Excel is a versatile, convenient software program that can make you more efficient and organized in your daily law practice. It can help you log billable hours, track expenses, calculate interest on judgments, manage client information, keep an eye on cases, create template forms, and produce charts and other graphical representations of data. Start making your life easier by attending this new, 90 minute webinar with technology trainer and Excel expert Craig Brody. Using legal-related spreadsheet examples, Mr. Brody will teach you how to:
Design spreadsheets; move, copy, and format data
Insert and copy formulas to track costs and case details
Sort and filter large lists of data, including client information
Create charts to illustrate data and results
Create template forms
Use page layout commands to set up for printing
Use shortcuts to save time
You'll learn how having Excel skills can be an important advantage for today's legal professional. No previous Excel knowledge is required. Commands taught will apply to software versions 2010, 2013 and 2016 for PC, and version 2016 for MAC. Registrants will receive a quick reference guide with practice exercises as part of the course materials.
Meet Your Presenter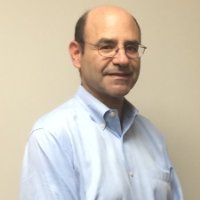 Craig Brody is a technology trainer with over 20+ years teaching basic and advanced Excel commands. He has trained thousands of lawyers and other professionals on how to effectively use Microsoft Office and other software programs to improve work productivity and efficiency. He is a frequent presenter for American bar associations, and leads training workshops at The Wharton Business School and the University of Pennsylvania Law School. In addition, he publishes his own training materials and provides software consulting and programming services to law firms and others.
Program Schedule (Eastern)
12:00 pm - 1:30 pm
Welcome and Introduction
Format, Edit and Insert Data and Formulas
Work with Legal Templates
Create Charts
Organize Large Lists of Data with Sort and Filter
Apply Page Setup and Related View commands
Use Shortcuts to Save Time
Program Evaluation
Praise From Past Attendees:
"Craig Brody was terrific – wish it was longer."
"Stellar course, exceeded my expectations. Well-organized, easy-to-follow."
"Very good basic course. Excellent speaker."
"Craig was excellent, I can't wait for an intermediate or advanced level class."
"Great instructor. Hands-on, technical courses like this are so helpful. More please!"
"5 out of 5! Speaker and materials were excellent."
"Very relevant and practical. Liked the exercises."