Multitasking Gone Mad: How to Practice Law Effectively in a Wired, Demanding, Distracting World
LEARNING OPTIONS:

Live webinar with chat*
includes 30 day replay
9:00 am – 10:30 am (Pacific)
10:00 am – 11:30 am (Mountain)
11:00 am – 12:30 pm (Central)
12:00 pm – 1:30 pm (Eastern)
1:00 pm – 2:30 pm (Atlantic)
*This program features real-time audio of the presenter with synchronized presentation slides, and a chat feature that allows for live Q & A. SK attendees please verify whether you align with Central (MB) or Mountain (AB) time based on season and location.
Registration Fee
Save $25
Register on or before February 8, 2018
$135.00 + HST
Register after February 8, 2018
$160.00 + HST
CPD CREDIT HOURS:




ON: This program contains 1.5 Professionalism hours.

BC: This program has been approved for 1.5 CPD hours of professional responsibility and ethics, client care & relations, and/or practice management.

SK: This program has been approved for 1.5 CPD hours, all of which qualifies as ethics.

NB: CPD application is pending.

Lawyers in all other mandatory CPD jurisdictions may count their actual attendance at the program towards their CPD requirement/plan.

Seminar Partners is an Accredited Provider of Professionalism content by the Law Society of Upper Canada, and a pre-approved CPD Provider of the Law Society of British Columbia.
Technical Information:
Live webinars allow you to hear faculty and see their presentation slides, and ask questions by chat. There is no video feed of the presenter(s). You will need a current web browser (Chrome 11, Safari 5 and up, Internet Explorer 8 and up), a wired (better than wireless) connection to the Internet of at least 2 Mbps, and Adobe Flash Player 12 or higher. You can test your internet speed/bandwidth here. You can find out whether you have Adobe Flash Player installed here. You can download the player directly here. If you miss the live program, you can access the archive, at your convenience, for 30 days.

Satisfaction Guarantee:At Seminar Partners, we guarantee the quality of our programs. In fact, 98% of our participants say they would recommend the program they have taken to their colleagues. If, after having attended a program in its entirety, you are not satisfied that the program has enhanced your understanding of the subject, and you notify us of this in writing before leaving the venue, we will give you a credit toward another program of comparable price.
Who Should Attend
This program will benefit all lawyers who want to stay focused on client tasks, better manage email and phone distractions, and be more productive.
About the Program
Multitasking has been defined as doing two or more things at the same time, none of them well. Yet, despite the obvious limitations, most lawyers attempt to multitask their way through each day to the detriment of their clients (and their general well-being and happiness). In this important and timely webinar, lawyer and legal productivity expert Irwin Karp will address the emotional and physiological consequences of always being connected, as well as the potential negative impacts on the quality of your work, stress level, attention span, and ability to think critically.
In just 90 short minutes, you will learn:
the pitfalls of multitasking, especially when it comes to competent and diligent representation, and client communication
techniques for managing competing demands
how to cope with technology-related distractions
how to focus on each matter by developing and implementing a daily action plan
Don't let multitasking land you in disciplinary trouble! Register today and learn how to make sure technology works for you, not against you!
Meet Your Presenter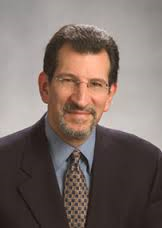 Irwin Karp is a leading legal time management expert. A practicing lawyer for over 30 years (including 17 years as the managing partner of a small environmental law firm) he understands the challenges of effective time management and competing priorities.
Fifteen years ago he started Productive Time, providing productivity and time management consulting to bar associations, law firms, and in- house legal departments. Since then, he has helped thousands of lawyers across Canada and the US to be more productive.
Irwin is a member of the State Bar of California, and previously served as Special Advisor to the Executive Committee of the Law Practice Management & Technology Section of the California Bar. He is a graduate of George Washington University Law School. He lives and works in Sacramento, California.
Program Schedule (Eastern)
12:00 pm - 1:30 pm
Introduction
Definition of Multitasking
Examples of Multitasking (Task Switching Culprits)
Importance of Focus: Working on Priorities
Adverse Impacts of Multi-Tasking
How to Focus, Rather than Multitask
Developing and Implementing a Personal Action Plan
Program Wrap-up and Evaluation
Reviews from past program attendees:
"Simple understandable answers to everyday problems."
"Great, practical, real-life examples and tips. I would highly recommend it."
"I recommend this class and instructor for everyone as mandatory training."
"Excellent and informative presentation. The materials have proven invaluable."
"Excellent presenter – right blend of sense of humour and presentation of material."
"Entirely relevant to my job and the realities of the job."