Weed in the Workplace Post-Legalization: Advising Employers and Employees with Shelley Brown
LEARNING OPTIONS:

Live webinar with chat*
includes 30 day replay
9:00 am – 10:30 am (Pacific)
10:00 am – 11:30 am (Mountain)
11:00 am – 12:30 pm (Central)
12:00 pm – 1:30 pm (Eastern)
1:00 pm – 2:30 pm (Atlantic)
*This program features real-time audio of the presenter with synchronized presentation slides, and a chat feature that allows for live Q & A. SK attendees please verify whether you align with Central (MB) or Mountain (AB) time based on season and location.
Registration Fee
Save $25
Register on or before January 12, 2018
$135.00 + HST
Register after January 12, 2018
$160.00 + HST
CPD CREDIT HOURS:



ON: This program is eligible for up to 1.5 Substantive hours.

BC: This program has been approved for 1.5 CPD hours.

SK: This program has been approved for 1.5 CPD hours.

NB:This program has been approved for 1.5 CPD hours.

Lawyers in all other mandatory CPD jurisdictions may count their actual attendance at the program towards their CPD requirement/plan.

Seminar Partners is an Accredited Provider of Professionalism content by the Law Society of Upper Canada, and a pre-approved CPD Provider of the Law Society of British Columbia.
Technical Information:
Live webinars allow you to hear faculty and see their presentation slides, and ask questions by chat. There is no video feed of the presenter(s). You will need a current web browser (Chrome 11, Safari 5 and up, Internet Explorer 8 and up), a wired (better than wireless) connection to the Internet of at least 2 Mbps, and Adobe Flash Player 12 or higher. You can test your internet speed/bandwidth here. You can find out whether you have Adobe Flash Player installed here. You can download the player directly here. If you miss the live program, you can access the archive, at your convenience, for 30 days.

Satisfaction Guarantee:At Seminar Partners, we guarantee the quality of our programs. In fact, 98% of our participants say they would recommend the program they have taken to their colleagues. If, after having attended a program in its entirety, you are not satisfied that the program has enhanced your understanding of the subject, and you notify us of this in writing before leaving the venue, we will give you a credit toward another program of comparable price.
Who Should Attend
Canada's marijuana laws are set to change. Are you feeling a little tentative about your understanding of how legalized pot may impact the workplace? This concise, 90 minute overview explores key topics lawyers should consider when advising employers and employees. Taught with the non-specialist in mind, the presentation will be especially valuable for general practitioners and in-house counsel.
About the Program
With recreational marijuana use scheduled to be legalized in July 2018, many employers and employees are feeling a little dazed and confused about what the new place of cannabis, and changing employee expectations, will mean for the workplace. Can employers continue to expect that employees will show up sober and ready to work? Will employees be allowed to smoke, vape or consume edibles at work? What about in the parking lot, or during breaks? What if the employee is a truck driver, or a teacher? Under what situations can employees be terminated? When, where, why, how and what can employers test for? What impact will legalization have on employers' existing duties to accommodate medical marijuana users, and also provide a safe workplace? Which company policies should be updated and how? Clear the smoke! Attend this program and hear from experienced employment lawyer Shelley Brown what he is advising clients, and why. You'll learn about the US experience, relevant Canadian cases, and more!
Meet Your Presenter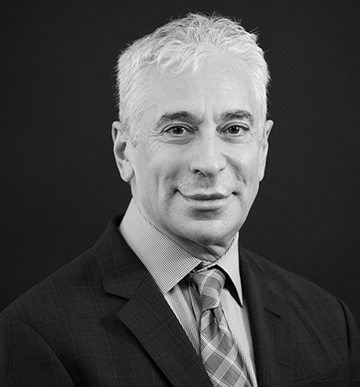 Shelley Brown is a Toronto lawyer who has practiced almost exclusively in the areas of employment and human rights law for over thirty years. A member of the Steinberg, Hope, Title & Israel law firm, Shelley previously worked as in-house counsel to Prudential Insurance of America in Canada, and was the Director of Human Resources and Ethics Officer for Prudential Canada. Shelley has extensive experience and knowledge relating to human rights, wrongful dismissal, constructive dismissal, appropriate notice, restrictive covenants, and nonsolicitation agreements, and his unique background gives him deep insight into the challenges and stresses of both employers and employees when confronted with complex workplace issues. He has an LL.B. from McGill University, and an LL.M. from Osgoode Hall Law School. He was called to the Quebec Bar in 1981, and the Ontario Bar in 1983. Shelley is a frequent presenter for law, human resources, and cannabis related groups, and has commented in or been interviewed on marijuana in the workplace by The Globe and Mail, Canadian Lawyer Magazine, Employment Law Today, HR Reporter, Trucking HR, WeedStar TV, What She Said Talk Radio, and Lift News, among others.
Program Schedule (Eastern)
12:00 pm - 1:30 pm
Welcome and Introduction
What is the current situation regarding drugs and alcohol in the workplace?
How will decriminalization change the workplace?
How will decriminalization affect workplace policies?
To what extent can employers restrict or prohibit marijuana use on site?
What is the difference between usage and impairment?
Termination - what grounds do employers have?
Termination - what rights do employees have?
Testing - who, what, when, where, how and for what?
How can you determine impairment?
What drug and alcohol policies are acceptable?
What should employers do now to prepare for changes?
Wrap-up and Program Evaluation