60 Legal Apps, Gadgets & Websites in 90 Minutes with Paul Unger
LEARNING OPTIONS:

Live webinar with chat*
includes 30 day replay
9:00 am – 10:30 am (Pacific)
10:00 am – 11:30 am (Mountain)
11:00 am – 12:30 pm (Central)
12:00 pm – 1:30 pm (Eastern)
1:00 pm – 2:30 pm (Atlantic)
*This program features real-time audio of the presenter with synchronized presentation slides, and a chat feature that allows for live Q & A. SK attendees please verify whether you align with Central (MB) or Mountain (AB) time based on season and location.
Registration Fee
Save $25
Register on or before December 1, 2017
$135.00 + HST
Register after December 1, 2017
$160.00 + HST
CPD CREDIT HOURS:




ON: This program is approved for 1.5 Professionalism hours.

BC: This program has been approved for 1.5 CPD hours of professional responsibility and ethics, client care and relations, and/or practice management.

SK: This program has been approved for 1.5 CPD hours, all of which qualifies as ethics.

NB: This program has been approved for 1.5 CPD hours.

Lawyers in all other mandatory CPD jurisdictions may count their actual attendance at the program towards their CPD requirement/plan.

Seminar Partners is an Accredited Provider of Professionalism content by the Law Society of Upper Canada, and a pre-approved CPD Provider of the Law Society of British Columbia.
Technical Information:
Live webinars allow you to hear faculty and see their presentation slides, and ask questions by chat. There is no video feed of the presenter(s). You will need a current web browser (Chrome 11, Safari 5 and up, Internet Explorer 8 and up), a wired (better than wireless) connection to the Internet of at least 2 Mbps, and Adobe Flash Player 12 or higher. You can test your internet speed/bandwidth here. You can find out whether you have Adobe Flash Player installed here. You can download the player directly here. If you miss the live program, you can access the archive, at your convenience, for 30 days.

Satisfaction Guarantee:At Seminar Partners, we guarantee the quality of our programs. In fact, 98% of our participants say they would recommend the program they have taken to their colleagues. If, after having attended a program in its entirety, you are not satisfied that the program has enhanced your understanding of the subject, and you notify us of this in writing before leaving the venue, we will give you a credit toward another program of comparable price.
Who Should Attend
This fun, rapid-fire webinar is full of innovative technology and practice management solutions to help you improve organization and client service, increase efficiency, and save money!
About the Program
Don't miss this essential end-of-year wrap-up covering all the latest developments in legal technology and law practice management. Looking for ways to better safeguard confidential information? Want to leverage social media for research, business development, and other purposes? Need to increase productivity and reduce expenses? Noted legal tech expert Paul Unger has the answer! From today's coolest legal websites and apps to cutting-edge gadgets and utilities, Paul will bring you the very best in technology to help you work smarter, faster, and more efficiently at home, in the office, and on the go. Topics include:
The best websites for law offices and legal departments;
Gadgets and utilities to help you communicate better with clients and improve client service;
Smartphone tablet and cloud computing tips;
Secure document sharing and collaboration tools; and,
Dozens of other technology tips and trends every lawyer should know.
You'll leave with loads of new practice management, electronics and website ideas you can immediately incorporate into your practice.
Meet Your Presenter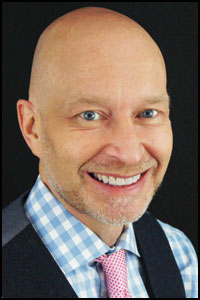 Paul J. Unger is an internationally recognized speaker, author and thought-leader in the legal technology industry. A lawyer and founding principal of Affinity Consulting Group, he provides technology consulting, continuing legal education, and training for law firms and legal departments throughout the US, Canada and Australia. He specializes in document and case management, paperless office strategies, trial presentation and litigation technology, and legalspecific software training, and has provided trial presentation consultation for over 400 cases. Mr. Unger is the author of dozens of legal technology manuals and publications, including recently published books, Tame the Digital Chaos – A Lawyer's Guide to Distraction, Time, Task & Email Management (2017) and PowerPoint in an Hour for Lawyers (2014). He is past Chair of the ABA Legal Technology Resource Center and ABA TECHSHOW, and is a member of the American Bar Association, Columbus Bar Association, and Ohio State Bar Association.
Program Schedule (Eastern)
12:00 pm - 1:30 pm
Welcome and Introduction
The Best of Legal Technology
Practice Management
The Best Electronics
Incredibly Useful Websites to Enhance your Practice
Program Wrap-up and Evaluation
Reviews from past program attendees:
"This was very useful information and highly relevant."
"Probably the most interesting and informative CLE I've attended in the last 10 years."
"By far, Mr. Unger was the best CLE speaker that I have heard."
"Paul spoke in a language I fully understood. He helped me overcome my fears, and gave excellent tips on how my law practice can be updated."
"Good information presented in a very clear format. Excellent presentation!"